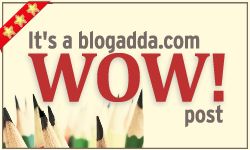 When I think of a long drive, I get many thoughts coming to my mind. Many happy, some tiring , some very tiring but overall I have had good memories associated with long drives. I have gone on various trips from Bangalore with my Brother, Varun & with my family to nearby cities such as Vellore, Coorg , Chennai or Coimbatore since my childhood.
Those experiences have been really musical is how I can describe it. As we both would take out our respective IPODS or other musical devices & start playing out some mesmerizing , heart-touching, soul wrenching songs which would have one common factor- A R Rahman. So, the trip which will last for more than six hours or more would just breeze by listening to these songs during our travels!!
Driving all night?? Well that is an experience which we associate with romance & love I would assume. But in my personal experience, six months back I ventured on a night drive to Chennai from Bangalore.
For what? Well, the next day was the finals of the ICC Cricket World Cup 2015 between Australia & Newzealand , & to watch that with cousins & friends in Chennai I decided to make the trip to Chennai on a Friday evening in order to reach Chennai by night the same day so that I can get a good sleep & watch the finals the next day!
The drive which was aided by my driver Sebastian who is like a family member to us started on a hot, dusty Friday evening. And within half an hour or so I was contemplating returning back home & probably travelling to Chennai the next morning!! Such was the mad, crazy frenzy on the roads that day which can be attributed to it being a Friday so people having relatives or families in neighboring states would make the trip there to spend the weekend with them .
After discussing this with Sebastian we decided to carry on & make the journey to Chennai after all. And his conviction proved right after all as after enduring some horrific, mind numbing traffic we were able to cross Hosur & then it was smooth sailing for most of the period leading up to Chennai.
I have always liked the idea of travelling in the night under dark skies, less dusty & less polluted roads with pleasant air blowing across my face. I have not had the chance to go on too many of such trips because my parents, friends were not in favor of riding the car in the night as it will be risky & probably fatal.
Having seen how long drives are picturized in movies in recent times like the Hindi movie Anjaana Anjaani where the protagonists go on a long drive across the Nevada- Las Vegas desert to Zindagi Na Milegi Dobara where the friends in the movie decide to go on a trip across Spain , or the title track of the movie Dil Chahta Hai which was shot on the Mumbai-Goa Highway to closer home in Paiyaa which is a road movie shot completely on the Bangalore- Mumbai Highway, it has always intrigued me to go on long drives to different destinations.
Coming back to my journey, it was amazing indeed with the roads not that crowded in the Highway leading up to Chennai & the cool breeze blowing across my face helped very aptly by Sebastian who was clocking fabulous speeds of 120 kms/hr when the road ahead was relatively empty.
The Highways in the night is a beast of its own with vehicles in a frenzy going towards their destination, buses ferrying passengers to neighboring states or those huge trucks which are so heavy that even if the roads are completely empty they can't move much as they are so heavy!!
I wonder what must be running in the mind of those truck drivers who have to battle drowsiness along with the jealousy they face when they see other people in cars, buses & bikes 1/10th of the size of his truck whizzing past their truck at ease!!
Amidst all these, our hero of this tale, Sebastian recollects his experiences as a truck- driver with me on our journey. He told me how those drivers need to at all cost reach their destination at a given time & in order to that they drink lots of alcohol & many take the option of smoking Gaanja( drugs) in order to stay awake all night. It made me scared to think of how these drivers must be carrying out their job!
After multiple pit stops in the form of toll plazas, couple of much needed breaks taken during the course of our journey we finally reached Chennai @ 11 PM that night. As soon as we reached Chennai the hot, humid air we usually associate with Chennai hit me & with that all the tiredness & sleep vanished bringing a sense of satisfaction that we finally completed this trip without a problem , a trip I wanted to take.. A long drive at night!!
Well as the title suggests , you must have felt my excitement & the frenzy associated with this trip, which was not at all romantic but nevertheless it was a very enjoyable & fun experience to have been a part of!!
PS: The main reason for which I took this trip for, which was to see the World Cup Finals proved to be a damp squib. As six of us gathered around the television set in my cousins house in expectancy of a great game of Cricket we were left disappointed as Australia annihilated the Kiwis to win their fifth World Cup title. Although, I am an Australia Cricket team fan , I wanted the match to be closer as then it would have been much more fun then to watch the game!!
This post is a part of Write Over the Weekend, an initiative for Indian Bloggers by BlogAdda.